Installation And Maintenance
Our IT department is responsible for conducting re installations of computer equipment for both domestic use and for business use.
We prepare the equipment from the hardware and software necessary to operate the same, preparing a team to meet user needs.
Desktop computer, like any machine, is subject to defects and malfunctions, both software and hardware. Our IT department has qualified personnel to perform the tasks of repairing the equipment.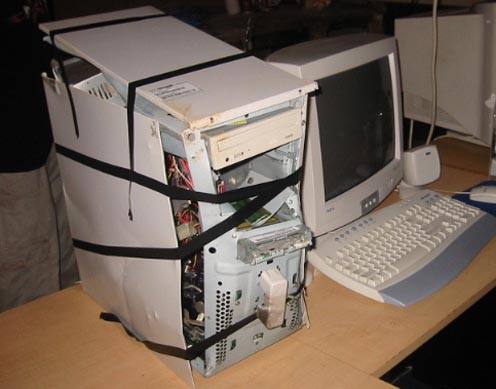 Equipment Awaiting Repair.